Academic learning mold's a student in his learning days. It is considered important in many ways as students get to research, find ways to locate the primary resources, read literature and understand the topic closely and know the method to reference an article. An assignment also helps gives a student chance to enhance their writing skills. All academic documents demand a very professional kind of writing with guidelines on how to structure paragraphs and sentences etc.
Most students panic after receiving an assignment and their first instinct tells them to get an assignment online help. They end up looking for professional service providers who write an assignment at a very reasonable price. This is an absolutely wise thing to do when a deadline is approaching and your job or some other commitment is keeping you from doing your assignment.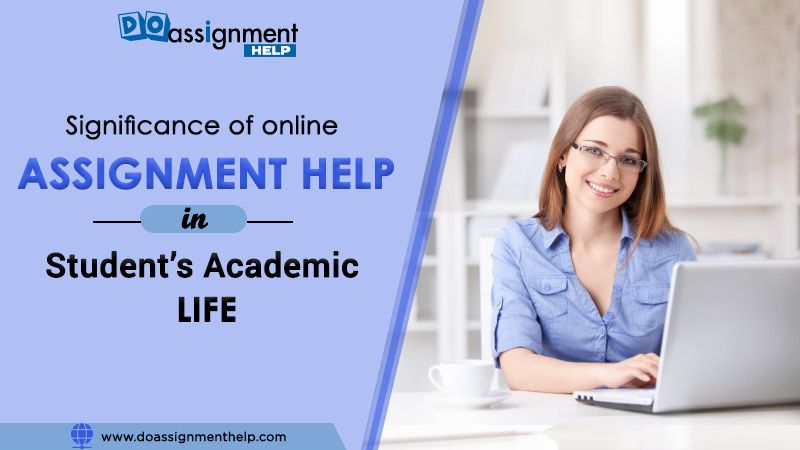 What Can Go Wrong In Your Submission?
Most students complete their assignments in haste. Maybe it's regular college work, upcoming exams, or other things that keep them from finding enough time to execute an assignment with perfection. Are you one of them? If yes, then here's what can go wrong:
Missing relevancy
Weak supporting reference & evidence
Incomplete information or poor linked reference (not authentic)
Content not checked for grammar or plagiarism
Poor paragraph structure and sentence framing -Formatting missing or inconsistent throughout the content
There can be many other things that can lead to the submission of less professional work. Hence you must make every attempt to correct it and look for a way to make it academically sound. Surely one way of handling this can be to get in touch with assignment helpers only for their editing & proofreading services.
But if your agenda is to learn and understand how an assignment is crosschecked for several factors before submission then here is a checklist that our experts recommend using:
Check your guideline for the word count, as an institution will always mention it. Word count is a grading factor but most students are not aware of it. Thus you should always assign a word count to each of your sections while making the outline.
Paragraph & sentence structure
Though you won't find specific instructions for these in your assignment guidelines these are to be checked before submission. Your sentences should be 15 words or less. Don't over complicate the vocabulary and keep your words professional and tone formal. The paragraphs should be 120 words or so if not mentioned otherwise. It should have a topic sentence, evidence to support your work, a tiny conclusion & a smooth transition to lead the reader to the next paragraph.
Referencing style
This must not be omitted under any circumstance. Based on the format you are following be it APA, MLA, or Chicago you must reference your assignment content. These are again checked for grading. You will lose marks if the format is missing.
Know the grading criteria
Your work is graded for many things and it's a misconception that it entirely depends on quality content. Yes, it's an important part but other factors weigh in too such as formatting, proper referencing, word count, addressing the topic correctly, using authentic resources, etc. Hence it best you have a checklist of things that contribute to grading. This way you will never lose your marks unnecessarily.
Formatting style
Formatting is all about a neat presentation. These instructions are clearly mentioned in the assignment and are very easy to follow. It's all about font style, font size, and margins on each page. Just do as mentioned in the instructions, as it doesn't demand any other extra effort.
Grammar & editing
Checking grammar comes in final edits. Your content should not contain any silly grammar errors, typos, or spelling mistakes. It's all about making a fine impression on your professors and a grammar error will prevent it from happening. Again editing includes adjusting your content for relevance. If anything is out of place you must get rid of it. Do not submit any content that is directly copied from the Internet or from some other author's work. This is a serious matter and you can be severely penalized if caught. You can either be expelled or never allowed to author any academic document. Thus, go for an honest attempt. This will show your hard work and create a remarkable image for you.
Usage of vocabulary
Vocabulary has to be good and not complicated. Your professors have not just yours but also your fellow batch mates' assignments to check. That says out loud you will get his focus and attention for few minutes or maybe half an hour. You don't want him to be annoyed or looking for the meaning of words you have used. Just keep it simple. What makes content more influential and impressive is the way it's sequenced, written, or smoothly transitioned. It should be connected, relevant, and inflow.
The sequence of the content
Lastly, the sequence is something you must look into. See the outline you made for your assignment and check if the content is following it. In the final version if something doesn't feels right make creative adjustments.
You don't have to stick to the outline, as it was just a reference to begin and stay in a direction. While writing you may have to tweaks things here and there which are completely fine.
Conclusion
We know assignment submission sends a chill down the spine but if organized pre-hand it can be a cakewalk. A little understanding of what to do before submission can save you a lot of time. Given above is a checklist that tells you what to check and revise before submission. All you got to do is do everything mentioned and you will never make a mistake. After you submit by referring to our checklist and doing exactly what the Assignment help expert says, you can simply wait and receive the grades you deserve.