Frequently Asked Questions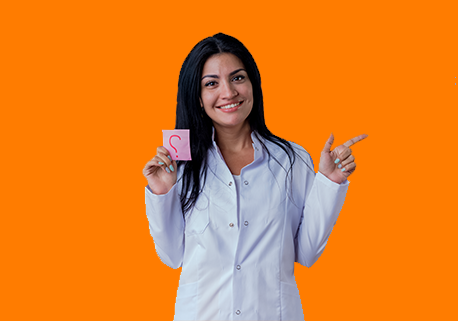 Order Now
What are the benefits of cloud computing?

Cloud computing optimizes the IT costs of companies as it does away with buying hardware and software. Many cloud computing services are self-service, allowing massive computing resources to be provisioned in minutes. It also brings the ability to scale globally.

What are the four kinds of cloud computing?

The four kinds of cloud computing include public clouds, private clouds, multi-cloud, and hybrid clouds. All of these clouds are different, and so, choosing one of the types is a unique decision. But you can make the right decision by knowing their similarities.

What is cloud computing assignment help?

Cloud computing is a popular course at universities. Students studying often get different types of projects. This includes thesis, data sheets, computing programs, reports, and essays. Not every student knows the right method of creating such assignments. Moreover, they might not be familiar with the different concepts of the subject. Cloud computing assignment help services have expert programmers familiar with all the topics and help students complete their work.

What are some examples of cloud computing?

Cloud computing is something that we use every day. Whenever you access the internet to find specific data, you use cloud computing. Some common examples include WhatsApp, Google Assistant, Skype, Netflix, Google Docs, and social media.

Is cloud computing the same as Artificial Intelligence?

Cloud computing and Artificial Intelligence are two distinct technologies. AI is the capacity of machines to mimic human intelligence and carry out operations that will usually need human intervention. Cloud computing is the delivery of varied services, such as databases, storage, software and servers over the internet. Both of these technologies work in tandem to boost each other's capabilities.
Why Is the Cloud Significant?
Did you know that by 2025 more than 50% of spending across application and infrastructure software and business process services markets will have shifted to the cloud? Cloud computing has accelerated as the need for digital transformation increases. It allows for agile work processes, various integration capabilities, and composable architecture. Cloud computing allows companies to access their computing infrastructure from anywhere. Cloud computing does away with owning computing infrastructure, which heralds lots of cost efficiencies. Today, these services cover almost everything. From storage, networking to natural language processing and AI, cloud computing has many options now. It has also become the default option for plenty of applications as software vendors offer their apps as services over the internet and not as standalone products.
How Can Students Get Our Assistance?
A.
Complete a simple order form
To connect with us, go to our website Doassignmenthelp and fill out an order from. Share everything about your cloud computing assignment, including all instructions and specific reference material or resources that you have.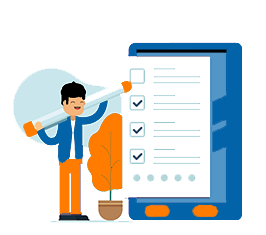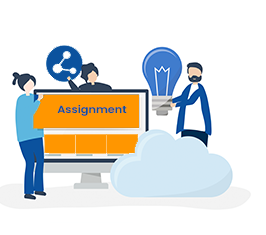 B.
Let us assign you a cloud computing assignment expert
We will begin reviewing your order once we receive it. After that, you will get a suitable writer assigned to your coursework. They will start work immediately to give the completed draft on time.
C.
Download your copy
When your draft is complete, you will be notified through an email. Check it and inform us of any changes if you need them. We will integrate those changes so that you are satisfied with the overall work.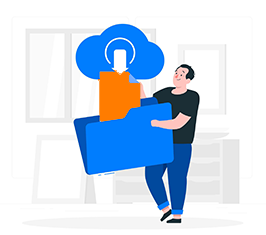 D.
Make the payment
Download your draft by making the payment through any SSL-encrypted payment gateways. Once your payment clears, you can take ownership of the draft, study, and understand it.
Learn How to Cloud Computing Assignment Help Today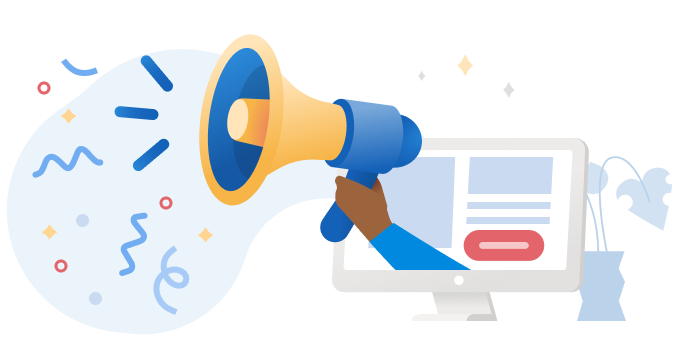 Order Now
Types of Cloud Computing
Cloud deployment models are of four types. All of them are different. To find out the right kind of deployment, it's essential to study the unique requirements of an organization. You can seek our online cloud computing assignment help to learn more about the types of cloud.
Public cloud: Public cloud hosting means delivering cloud services over a network for public usage. Customers don't have any control over the infrastructure's location. These are ideal for businesses who need to manage host applications and the different applications that users employ.

Private cloud: It implies only a single business using cloud computing resources. Organizations can host the private cloud internally or externally. These are ideal for businesses with high security and management demands.

Hybrid cloud: These combine private and public clouds via technology. This technology enables the sharing of data and applications between them. An organization using it usually employs the public cloud to engage with customers and the private cloud to keep their data secure.

Community cloud: It means an infrastructure that organizations mutually share and which belongs to a particular community. Community cloud at banks and governments are good examples of it. This is ideal for organizations working on joint ventures demanding centralized cloud computing capacity.
If you struggle to understand concepts of any of these cloud computing technologies, feel free to get cloud computing assignment help online.
Get Help with Any Cloud Computing Topic
You don't need to feel stressed when your teachers assign you a tough cloud computing problem. Just connect with our cloud computing assignment helper in the USA. Our experts cover all the different topics for students in any year of their course. Here are some of the most popular topics on which we regularly help students.
Cloud computing docker project

Storage management architecture

Platform as a service

Mobile cloud computing

Cloud compliance
Big Data analytics on unstructured text data

Virtual server architecture

Cloud seeding

Collaboration in the cloud

Zero downtime architecture
Why Get Our Help with Cloud Computing
Doassignmenthelp understands the difficulties students face in understanding and writing their homework. That's why we provide comprehensive cloud computing homework help. It is for everyone who does not have adequate subject understanding or time to solve tricky questions. Here are some reasons why thousands of Computer Science students choose us.
We have highly qualified subject specialists
Our cloud computing subject specialists have worked professionally in this field for many years. They have implemented and overseen numerous cloud computing strategies. So, they are aware of intricacies such as cloud adoption plans, application design, and management and monitoring in the cloud. They ensure to provide accurate and well-researched solutions to every student.
Responsive communication
Communication plays a vital role in delivering the best cloud computing assignment help online. Many students who contact us need help within a short period. We know the importance of communicating about the status of their coursework to them promptly. That's why we have a huge team of experts who work day and night on your requests.
Extensive topic explanations
When you seek our assistance, the experts will explain every topic to you in detail. We will make even the most complex concepts easy to understand. It immensely enriches student understanding which makes it easy to score well in exams. You can ask us as many doubts as possible. Our experts will patiently answer all of them.
On-demand revisions
Our cloud assignment help services aim to meet every expectation and goal of the student. But there may be times when you need some corrections or changes. At this time, we encourage you to connect with our helpers and tell them what you think needs to be changed or improved. They will do their best to tailor your draft according to your needs.
Affordable and convenient
Many students feel overwhelmed with the prices of academic help services. So, they avoid getting help when they need it the most. That is not the case with Doassignmenthelp. We provide extensive services at budget-friendly prices to every student. This price includes any revisions or changes that you ask for. At nominal rates, we offer high-quality academic assistance.
Five Crucial Characters of Cloud Computing
It is essential to be aware of the fundamental cloud computing characteristics. This gives you more knowledge of this domain. The five key characteristics of cloud computing are:
On-demand self-service: With cloud computing, there is no need to engage with the service provider. You can provision services like network storage and server time automatically. Customers can view their accounts and services via a web self-service portal.
Broad network access: Broad network access allows you to use cloud services over a network. You can use it on portable devices like desktops, phones, and tablets. In broad network access, latency and bandwidth play a critical role as they impact the service's quality.
Resource pooling: Resource pooling allows many customers to share physical resources through a multi-tenant model. Multi-tenancy makes everyone share the same apps while keeping their privacy intact. Customers can pool bandwidth, memory, and processing.
Rapid elasticity: In order for customers to scale rapidly according to demand, cloud services can be released elastically. This offers many capabilities, and customers can engage with them at any time. Also, customers can scale the capacity and cost of cloud usage without any additional contracts.
Measured service: Cloud systems have the metering capability, which optimizes the usage of resources at an abstraction suitable to the service type. You can employ a measured service for bandwidth, processing, and storage.
''Cloud is about how you do computing, not where you do computing.'' - Paul Maritz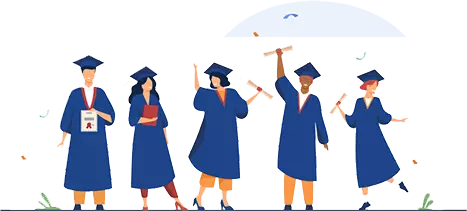 What Students Say About Us?
Java
Programming: 2 Pages, Deadline:2 days
"My expert gave me quick support, due to which I was able to understand my cloud computing topic. I am happy with the outcome of this paper. "
Rachel Evans,

:USA

Assignment
Nursing: 2 Pages, Deadline:2 days
"This service ensures to give me a great experience every time. The writer shared some great resources on my topic to help me understand it."
David White,

:USA

Nursing
Nursing: 2 Pages, Deadline:2 days
"I needed help with data managing and the writer has made it so easy for me to prepare great coursework. "
Carry Woods,

:USA

Assignment
Nursing: 2 Pages, Deadline:2 days
"I was always stuck on cloud security. There were some things that I just couldn't understand. But thanks to Doassignmenthelp's cloud computing experts, I have a greater knowledge of this topic."
Amy James,

:USA

Assignment
Nursing: 2 Pages, Deadline:2 days
"I have achieved a distinction grade for my paper because of the assistance I received here. The writer adhered to all my points, and I am pleased with my result."
Jonas Wilson,

:USA