Common Queries of Students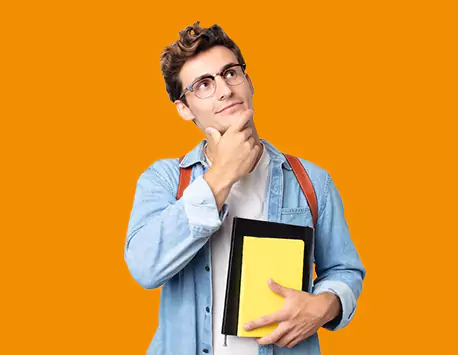 Order Now
Explain operations management with an example?

Operations management consists of processes that result in the successful functioning of a firm. The key examples of operations management include procurement or managing suppliers, storing supplies of different goods, customer service, quality assurance, and delivering goods.

How is operations management different from project management?

At first glance, operations and project management may seem similar as they share various things. However, the key variation between both is that project management is a temporary procedure to make services and products or deliver a specific outcome. Contrarily, operations management is a continuous activity. It gives long-term results.

Can I get instant help with my operations management coursework?

Yes. We provide instant operations management assignment help online. Our subject specialists are always willing to assist you during the week. So, whenever you face any problem or need to submit your work within a short deadline, just connect with us.

How do I become an operations manager?

You can get a position as an operations manager after earning a degree in business management, business administration, or accounting. These degrees give you the necessary skills to take on the responsibility of this job role.

What does an operations manager do?

The exact role of an operations manager differs between different companies. Typically, these professionals specialize in one or more areas of a business. They supervise operations or processes in their respective departments. Usually, they oversee high-level HR responsibilities like enhancing work processes, attracting skilled talent, and improving the organization's productivity and efficiency.
The Key Factors of Operations Management
To understand the key factors of operational strategy, you must first learn what operations management actually means. Here is a simple example that will make it clear.
Pay attention to the ingredients of your lunch or breakfast. They did not arrive in front of you as it is. Instead, they passed through various processing steps and were handled by various organizations. Only after that are they available in the form of your meal.
The key factors of operations management include:
Cost: It means managing production, labor, and operating expenses to keep prices nominal.




Quality: Providing services of the best quality while enhancing them.




Speed: It means delivering services timely and making this process more cost-effective and efficient.




Flexibility: It entails being updated with the market changes and addressing the developments of your competitors.



If you want to understand operations, strategies, and processes in greater detail, use our operations management assignment help service.
Get Assignment Help Services in a Few Steps
A.
Complete an order form
If you face issues completing your operations management coursework, visit Doassignmenthelp. Fill out a request form and upload the necessary reference materials related to it.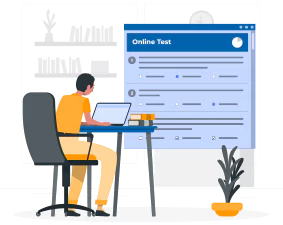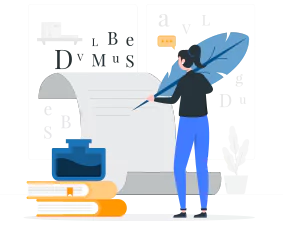 B.
Interact with a writer
After receiving your request, we will choose the best management expert. They will interact with you to understand your needs better and help you develop great coursework.
C.
Get the solution's copy
When our operations management assignment help experts completes your draft, we will alert you through an email. Review the copy, and if you have any doubts, connect with us immediately.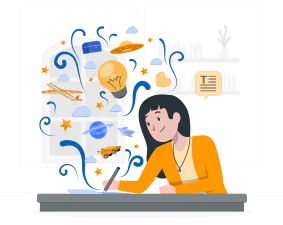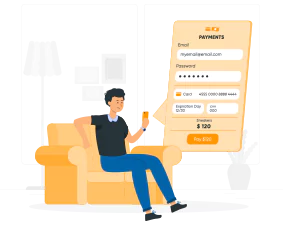 D.
Make the payment
When you feel that the draft is satisfactory, pay for it on our site. We have SSL-encrypted payment gateways, so your transaction information will always remain safe, no matter what.
What Is the Major Purpose of Operations Management?
The main objective of sound operations management is to control the production processes from the beginning till the end. Operations management encompasses all activities beginning from routine production processes to operating, designing, managing, and resolving problems. It also enhances the production system for lasting growth.
In other words, operations management aims to ensure that the item is as per the consumer's expectations. It also balances the operating expenses and revenue to increase profit. Finally, all the operations management activities give long-term success to the business.
Great operations management can be seen in the way W H Smith, a leading book retailer in the UK, transformed a decade ago. At that time, it was in a $135 million loss. But the trajectory of this business completely changed when Kate Swann became the company's CEO. She implemented various operations management activities and strategies that turned the company's loss into a $106 million profit.
Need quick Operations Management Assignment Help
Place your trust in our specialists to help you tide over your homework. They'll help you make sense of your homework questions and strengthen your knowledge of operation.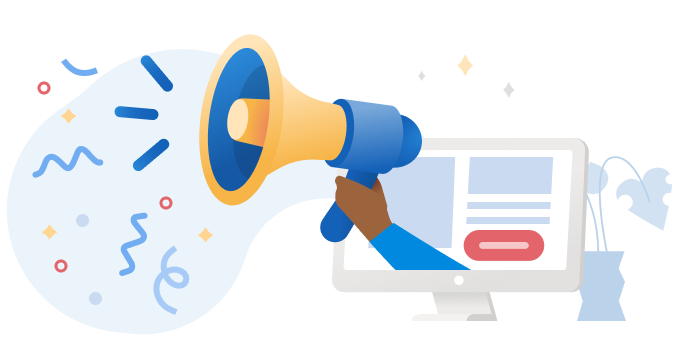 Order Now
What Is the Major Purpose of Operations Management?
The main objective of sound operations management is to control the production processes from the beginning till the end. Operations management encompasses all activities beginning from routine production processes to operating, designing, managing, and resolving problems. It also enhances the production system for lasting growth.
Principals of operations management
These include issues during planning, operating, and regulating goods' production. If you encounter challenges in learning concepts on quality assurance, project management, inventory management, and the like, seek our help.
Logistics studies
Logistics implies delivering services efficiently. It requires you to understand a total-cost approach that addresses vehicle routing issues as well as warehouse location, product design, and shipment size.
Inventory and supply chain management
This explores the analysis of global supply chains to minimize expenses and enhance service. We have many online operations management helpers to assist you in understanding methods of inventory management, forecasting, and supplier management.
Project management principals
This includes the selection of projects, planning, and monitoring. Project management encompasses classical methods, project simulation, and operational perspectives.
Risk management and leadership
This theme makes you learn the enterprise perspective on management frameworks. You can thus recognize risks in different corporate settings. Connect with our operations management assignment helper to learn more about adapting to risks from suppliers and operational disruptions.
Basics of operations management research
There are various areas in operations management that are capable of being researched. Areas like facility location, scheduling, and supply change management are all ripe for research. We will help you do that effectively with our expert services.
Why Seek Academic Help from Us
Today, you can find various academic help services online. Not all give the same results. Doassignmenthelp's operations management assignment service is one of the best because of our distinct features:
Presence of experienced academic writers
We have a pool of more than a thousand subject matter experts. Our management specialists are highly knowledgeable in various aspects of this subject. Since they have years of experience, they are capable of guiding you in tackling your operations management paper.
Six Sigma
Six Sigma is a method to eliminate errors from a data-driven process. You need to have a good understanding of its basics. Connect with our Minitab assignment expert and enhance your knowledge.
Fully unique solutions
We deliver 100% accurate and original drafts. They do not contain even a slight amount of copied material. We don't just finish your paper and give it to students. Our online operations management helper reviews the drafts through plagiarism detection technologies like Turnitin. Only after they get a positive result, do they provide the paper to you.
Get papers in various referencing styles
We have access to various literary sources. Our professionals have been writing research papers while adhering to different referencing standards such as MLA, APA, and Harvard. It doesn't matter the referencing style you want for your paper, our experts will write the paper in that specific style.
Get papers in a short timeframe.
The experts at Doassignmenthelp never miss a deadline. No matter how short your timeframe is, we will provide you with high-quality drafts within that period. You'll have enough time to look through the solution and frame your own answers.
Reasonable prices
We know that university students have limited funds. That's why we offer all our services at highly affordable rates. We have price list of our operations management assignment help services even for those with the tightest budget. Moreover, students can avail themselves of various discounts and cashback offers regularly.
One-on-one guidance
Students love us because of the personalized, one-on-one academic guidance they receive. Communicate with the specialist assigned to you and get rid of your subject-specific concerns. The writer helps you analyze questions, topics and draft the most accurate solutions.
The Skillset of Operations Manager
Operations managers coordinate and develop new processes in an organization. They also re-assess the existing structures. If you want to become a successful operations manager, you must be a well-organized and productive individual. You must also possess an innovative bent of mind to restructure the current processes.
Apart from the necessary degrees, operations managers must have specific skills. The major capabilities and skills of this professional include the following:
Proficiency with technical applications: You must develop expertise in production automation, budget monitoring, data entry, and product design. Companies today rely on multiple technological functions. So, technical knowledge is a key element of an operations manager's skills.




Organizational ability: A successful operations manager has organizational skills and an eye for details. This role needs you to track project files, budgets, employee paperwork, and project schedules. Those who can discern changes will realize the various factors impacting production and can develop strategies to keep operations on track.




Decision-making skills: An operations manager should be capable of understanding key information. They should also properly analyze how varied factors impact the way business operations function. Sound decisions can only be made when you understand varying perspectives, outcomes, and strategies.




Analytical aptitude: This implies being skilled in analyzing risks and mitigating them while embarking on new projects. Your analytical aptitude will show the most when you analyze processes to detect challenges and present resolutions when negative circumstances occur.




Leadership skills: An operations manager is also a leader. Their leadership skills makes them motivate others. It, in turn, sparks new ideas and leads to the creation of diverse teams. These professionals can combine management strategies and their capability to motivate others to collaborate on various processes.



Student Reviews about Doassignmenthelp
Political economics
online assignment help: 2 Pages, Deadline:2 days
The operations management draft I received was very well-researched. It has helped tremendously in grasping the topic my teacher gave me.
Kiera Jones,

: USA

Political Science
Do my assignment: 2 Pages, Deadline:2 days
The expert followed the directions that I provided quite nicely. I'm satisfied with the overall solution. Thank you for your prompt service.
Daniel Adams,

: USA

Political Assignment help
online exam help: 2 Pages, Deadline:2 days
I did not expect that this service would be able to give me the draft so quickly. The work seems to be accurate, and I haven't yet found any errors. Hoping for a good grade.
Joella Knowles,

: USA

Political Economics
Assignment help service: 2 Pages, Deadline:2 days
I am highly satisfied with what has been delivered by Doassignmenthelp. The paper is fully unique and requires no changes. I am sure to get a great score this time.
Conrad Matthews,

: USA

Do My Political Assignment
Assignment help service: 2 Pages, Deadline:2 days
I have always received a fast and accurate response from the experts here. They strictly adhere to my guidelines and help save me time. I will update you soon with my score.
Benjamin Smith,

: USA